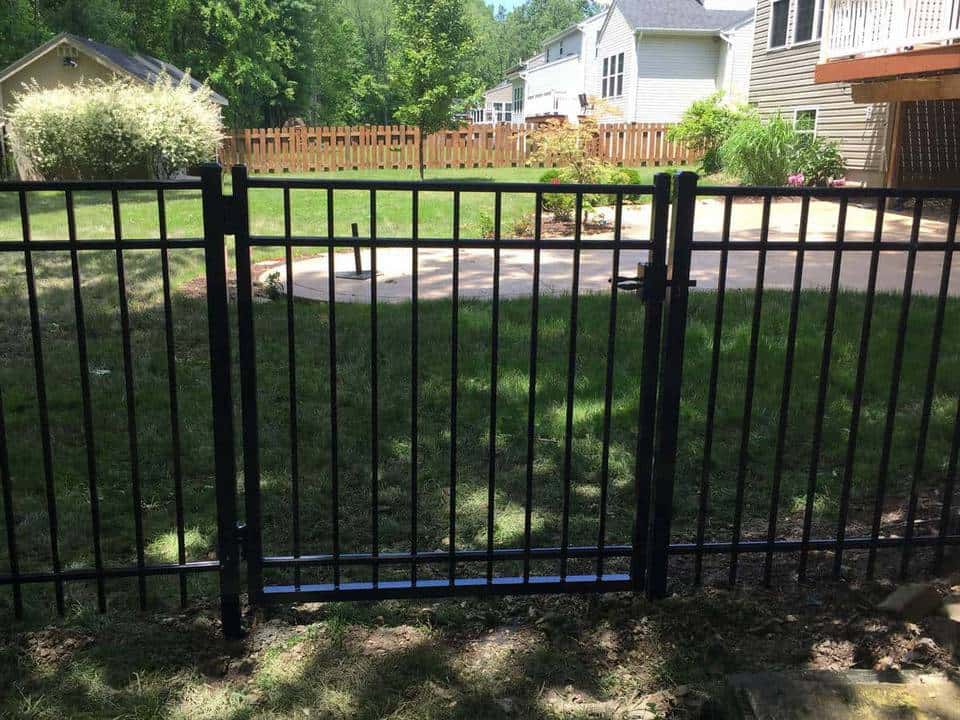 Quality aluminum fencing for residential, commercial and industrial needs.
Advantages of an Aluminum Fence in Akron, Ohio
There is something truly elegant about a yard framed in ornamental metal or wrought iron. You can get that look without the work of scraping and painting when you install an aluminum fence in Akron, Ohio. The aluminum fence is great option for homeowners who value a maintenance-free product, but want an ornamental look that you cannot get with a vinyl fence. They also are the best choice if your need is for security and protection.
At Fence Enterprises, we offer quality aluminum fences from Elite, Delgard and Jerith, all long-lasting, guaranteed and virtually maintenance free. If you are seeking an ornamental look for your yard, or if security around a pool is your priority, an aluminum fence is likely a good choice. Aluminum fences can provide an ornate look reminiscent of old wrought iron, as well as create a clean, secure border around a pool or patio.
Our professionals can help you determine whether an aluminum fence is appropriate for your application. Available in a variety of grades, styles and colors, these fences also come with matching gates to complete your look and secure your property. Your investment is similar to a vinyl fence, but aluminum fences are generally viewed as a higher quality product. Aluminum fences will not satisfy the need for a privacy fence, but for virtually any other application, they can be the perfect choice. Call us today for help with designs and choices.