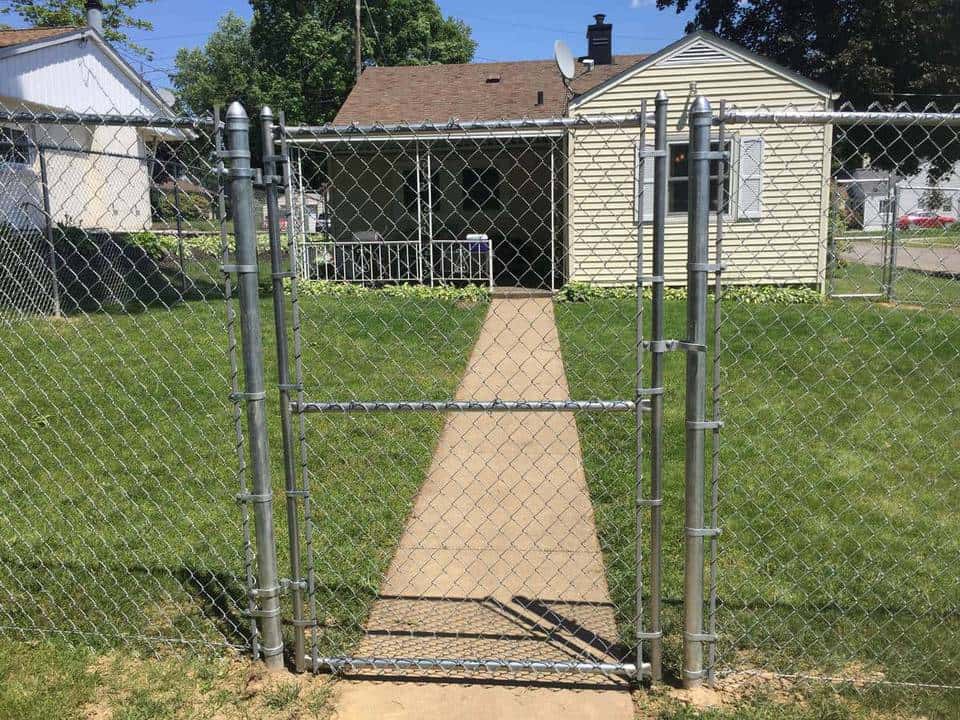 Cost effective fencing for residential, commercial & industrial applications
The Traditional Chain Link Fence in Akron, Ohio
When it comes to a durable, cost-effective way to keep pets and children confined to one's yard, many homeowners choose a chain link fence. Known for easy maintenance as well as strength and security, installing a traditional chain link fence in your Akron, Ohio, yard can be the perfect choice for you.
Today, however, you are not confined to the standard gray colored, woven wire fence. At Fence Enterprises Inc. we offer quality fencing products from Richard's Fence so our clients have a variety of options. Now you can customize your chain link fence so it attractively marks your property lines and provides a safe, secure boundary to keep pets in and trespassers out.
Our professionals will work with you to identify the best type of chain link fence for your needs, so you can be assured of addressing your application as well as the aesthetic appeal you would like to achieve. Choose from a range of heights, mesh sizes and wire gauge sizes in materials such as galvanized, aluminized and PVC coated steel. Coated fence systems are also available in a choice of colors, so your chain link fence can truly work with your outdoor design, adding to the beauty and functionality of your yard, while increasing the value of your home.
If you prefer to have some privacy with the convenience and affordability of a chain link fence, privacy screening is an available option. Standard accessories include gate hardware, slide gates and barbed wire, or ask our staff about custom gating and posts for your specific application.
At Fence Enterprises, we are pleased to offer Permabondtm PVC Coated fencing by Richard's Fence. This uniquely processed fencing offers an even stronger coating over galvanized steel, meaning your chain link fence will maintain its beauty and integrity even longer.
Ask our experts how a traditional chain link fence can give your yard a nontraditional upgrade with the latest products from Richard's Fence and Fence Enterprises. Schedule a consultation today.