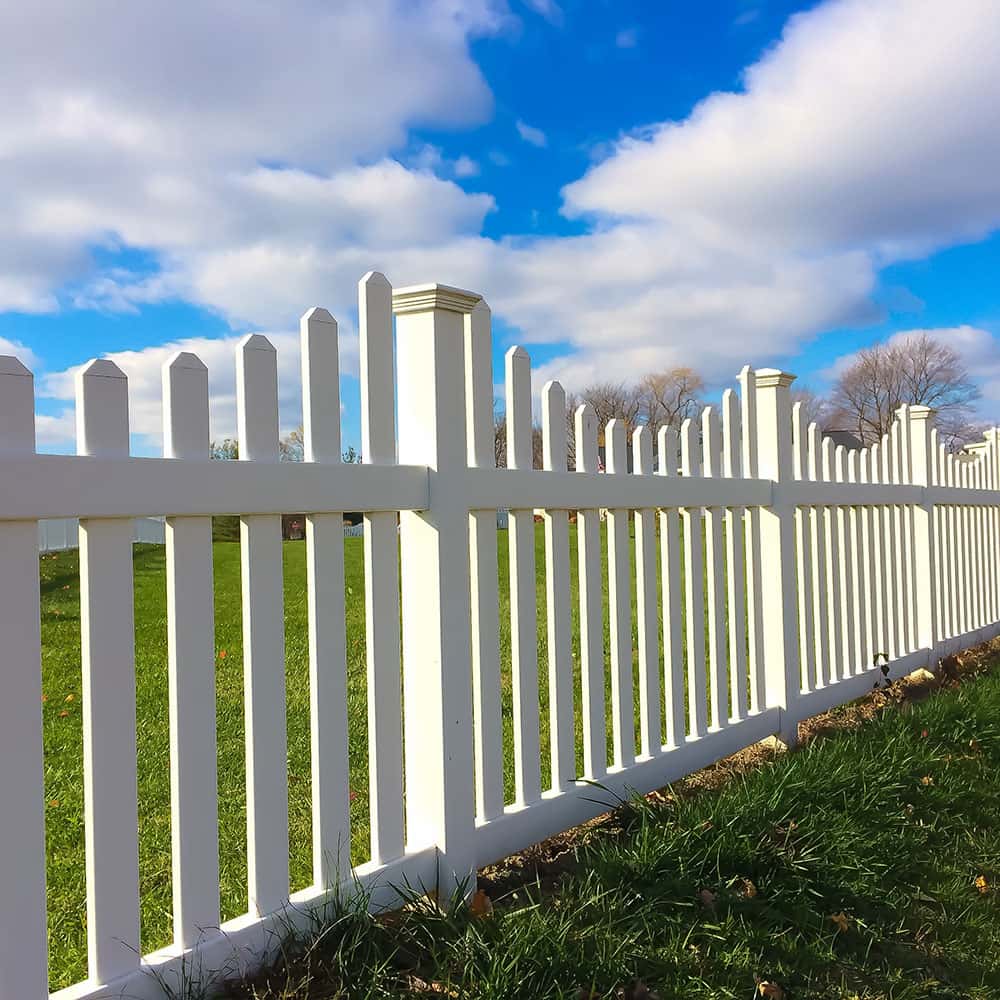 Our Bufftech vinyl fencing is impervious to weather and virtually maintenance free.
Choose a Quality Vinyl Fence in Akron, Ohio
Nothing completes your yard like a classic or contemporary fence, but if you are like today's busy families, you want that look without the maintenance. At Fence Enterprises Inc., we are proud to offer Bufftech fences for those looking for a quality vinyl fence in Akron, Ohio.
Vinyl fencing is a great option for busy homeowners who prefer to skip the maintenance that wood fences require. Virtually maintenance-free, vinyl is impervious to weather, thus it will never chip, fade, crack or rot. It never needs painting or staining. A quality vinyl fence will provide you years of service and beauty.
No matter what your application, from garden borders to privacy, or desired look, from classical to contemporary, Bufftech has a beautiful vinyl fence for you. All Bufftech products come with a lifetime warranty, and installation by Fence Enterprises is top quality.
Bufftech vinyl fences are manufactured in a variety of colors and styles, so that you can truly customize your look.
Traditional Fence – Durable, elegant, creates a nostalgic feel combined with good old-fashioned American craftsmanship. You select the picket width, type and spacing in straight or concave.

Contemporary Fence – Provides a clean, modern look while meeting the needs of today's demanding lifestyles.

Private and Semi-Private Fence – Unique and patent-pending designs allow for visual screening while permitting airflow. Our privacy fences meet most local pool and zoning codes.

Classic Fence – Gives you the feel, charm and craftsmanship of yesteryear in a modern, maintenance-free product.

Fence Accessories – Customize your fence with a range of cap styles to provide that finishing touch.
Contact us today. Our professional staff is available to help you choose the perfect look for your yard and application