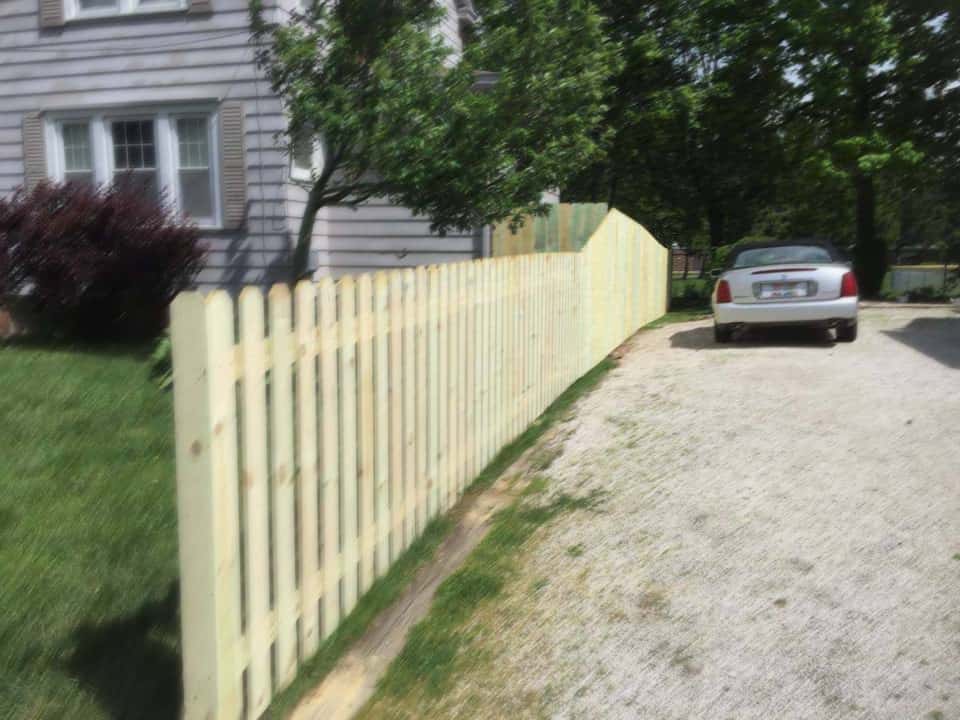 Wood fences in rustic, classic or contemporary designs for your home or business.
Choose a Charming Wood Fence in Akron, Ohio
The finishing touch on that cherished landscaping design for your home is the addition of a fence. But not just any fence. Sometimes nothing completes the picture better than the classic charm of a wood fence.
Wood fences have been a mainstay in our country since its founding. They add a rustic warmth you cannot get with other styles and materials. And while they do involve some maintenance, their versatility as a decorative border or secure barrier, in addition to the value they bring to your home, often makes them worth the work.
When you need a wood fence in Akron, Ohio, call Fence Enterprises. We are experts in designing a full range of wood fences. Whether you are looking for a decorative border, privacy or security, our professionals can help you choose a design that suits you perfectly.
At Fence Enterprises your range of choices when designing a wood fence is limited only by your imagination. Our staff will walk you through looks from standard to custom.
Privacy – Whether you want screening or full seclusion, we have the privacy fence for you. Styles include shadow box, saddled, scalloped, dog ear and board on board, in heights of 6 to 8 feet. We will work with your zoning department on any height restrictions in your community.
Picket – The classic finish to a suburban home, a picket fence provides a beautiful barrier without obscuring your view. This fence is shorter with spaces between the slats at intervals that allow you to see, yet still provide security for pets and children. Choose a natural wood finish or paint it white.
Split Rail – The fence of frontier America, split rail fencing has become a popular decorative choice around corners of landscaping and driveways. It need not be purely decorative, however. Our designers can customize yours with wire mesh for more security.
Custom – Work with our experts to design a fence that shows your personality and perfectly accents your landscape, outdoor kitchen or flower beds.
Wood fencing can enhance outdoor entertainment space with a welcoming warmth unmatched by other fencing materials. At Fence Enterprises we use quality products and expert installation to be certain your wood fence provides many years of enjoyment. We recommend pressure treated pine or cedar for your fence, and our professionals will gladly advise you as to maintenance options, including stain or paint, that will keep your fence looking like new.
Contact us today to begin designing your wood fence.